About Us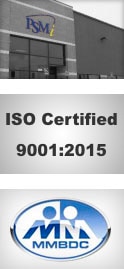 Accolades
Our customers have given us numerous awards highlighting our achievements. These awards validate our business model of generating cost savings while increasing our customers' operational effectiveness. PSMI is grateful and humbled by this appreciation.
Some of the awards given to PSMI by our customers:
2006, 2007, 2008 General Motors Global Supplier of the Year
This award recognizes the significant contributions of GM's suppliers as part of the company's global product and performance achievements. The Supplier of the Year program started in 1992, and each year a global team of purchasing, engineering, quality, manufacturing, and logistics executives determines the winners. The decisions are based on supplier performance in the areas of quality, service, technology, and price.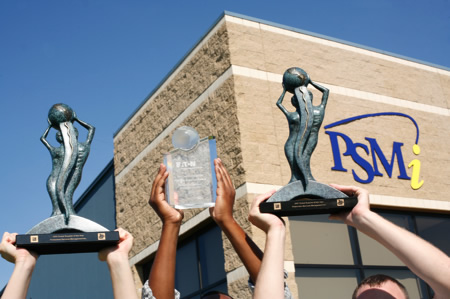 2010 Eaton Premier Supplier and 2020 Diverse Supplier of the Year Award.
According to Craig Reed, senior vice president – Supply Chain Management, "Eaton is proud to honor these suppliers for their outstanding service and commitment to excellence The Premier Supplier awards are reserved for Eaton's best suppliers".
In 2020, Eaton awarded PSMI the Diverse Supplier of the Year Award for have built a strategic partnerships based on three important pillars: innovation and value; economic inclusion; and business development.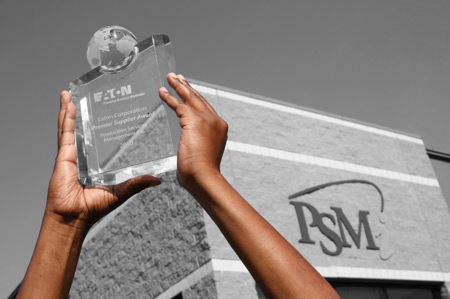 From 2015 to 2020 PSMi receives John Deere's JD Crop Award.
In 2020, for the 5th consecutive year PSMI has endorsed the position as a KEY supplier for our client JOHN DEERE. PSMi has received the JD CROP award since 2015 for being one of the suppliers that, year after year, grants more savings to the JOHN DEERE company worldwide.