Cost Savings
Our products and services are deployed in a manner that reduces total operational costs for our clients. We analyze the entire indirect supply chain, processes related to consumption and procurement, quality systems, and the item plan to identify opportunities for cost savings.
Savings based on Technical solutions
PSMI has over 50 engineers located on-site. Our engineers work with clients to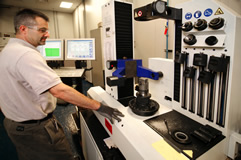 help increase throughput while reducing operational costs related to metal cutting.
Cost Per Unit Reduction
Focus on tool life increase
Track number of regrinds/tool to increase tool utilization rate
Investigate breakages
Inventory Reduction
Share the spare
Eliminate obsolete inventory
Plan for every part algorithms to scale inventory with production demands
Standardize tools among multiple operations
Cycle Time Increase
Investigate jobs per hour at bottleneck operations
Align tool life with production demands
Train operators
Manage feed and speed
Eliminate early tool pulls/changeovers
Procurement and Price Savings
PSMI also helps consolidate the supply base with key strategic suppliers. By funneling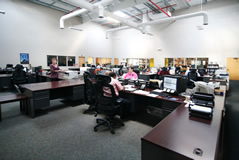 more spending toward a particular supplier,  more favorable pricing can be negotiated based on how much will be spent with that supplier in a given year. Many companies may purchase similar items from many suppliers at different prices. By consolidating this "spend," and directing it toward a select few suppliers, PSMI is able to negotiate a better prices for its clients.
We are also able to consolidate purchasing across all of our clients' manufacturing plants globally and categorize spending by commodities and rationalize the supply base based on strategy. This ultimately leads to lower prices and a stable supply base. Key performance indicators are established for suppliers, and this data is used to source business.
Spend Savings
PSMI helps its clients reduce their overall spending for cutting tools and indirect items.  This starts with developing budgets based on production volumes through a proprietary algorithm that takes into account all variables related to product consumption. The budgets are defined by department and the spending is carefully monitored using a methodology called "Checkbook Accounting." All deviations from the budget are examined, and plans are put into place to manage this budget.
PSMI also provides crib vending machines, tracking of excessive usages, and various notification systems that alert stakeholders when a given process has fallen out of budget. All these processes and methods help our client reduce spending.
Freight Savings
We use a hub and spoke model for distribution, similar to that used by FedEx and UPS whereby all materials are cleared through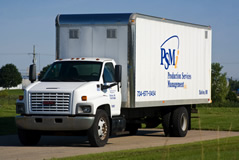 a central warehouse. This minimizes–possibly eliminates–errors and allows for end-to-end tracking of material from the supplier to our client. Our studies have shown that we've helped reduce freight costs by up to 30%.
Our systems are integrated with the systems of FedEx,UPS, and other large carriers. We also use our own fleet of delivery vehicles when applicable.
Inventory Savings
We use sophisticated inventory management systems to help reduce inventory throughout the supply chain. One of the first processes we implement when launching a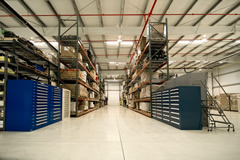 program is develop a Plan for Every Part. This process uses all the variables: production volumes, product life, lead times, product category (durable/perishable), product type (repairable/unrepairable), etc. This information is fed into our proprietary algorithm generating a forecast of inventory needed for the planned production volumes. Furthermore, inventory volumes can be flexed in real time as production volumes change due to market demands. Other tools such as barcodes are utilized to track and manage inventories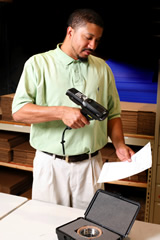 PSMI uses other methodologies for Spare Parts Management, such as "share the spare" where common spare parts are identified and warehoused centrally and shared across multiple manufacturing departments or facilities globally.
We also comb through our clients' facilities identifying products that can be commonized across multiple operations and facilities. This reduces part number proliferation and allows for lower inventories.
The third area we target is product lead times. We help our clients select off-the-shelf standard products that have shorter lead times. This helps our clients reduce inventory therefore generating cost savings.